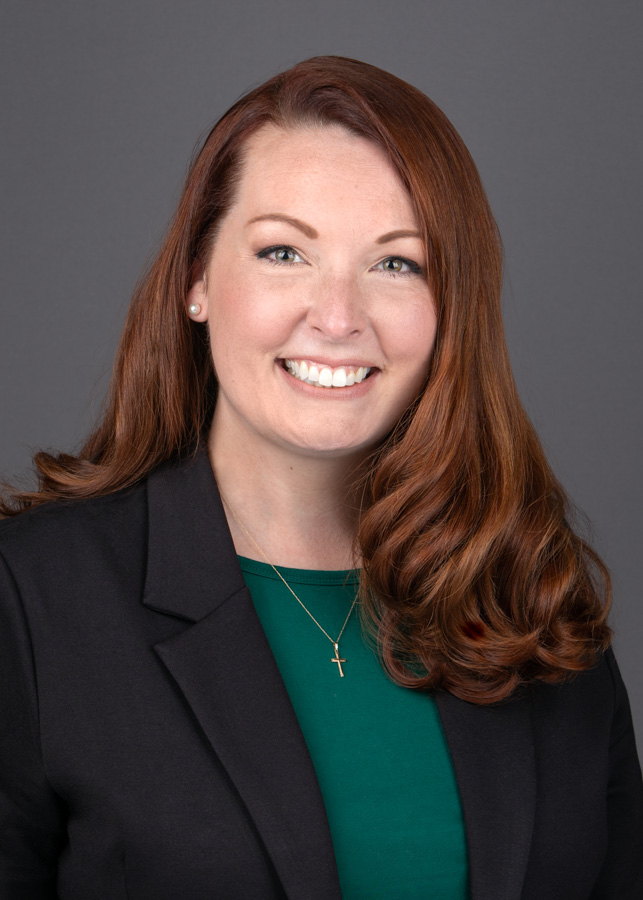 Katharine Gonzalez
Associate
 (309) 829-7069
 (309) 827-3458
Ms. Gonzalez is an Associate Attorney with Kraft, Wood & Kelly, LLC working primarily in Family Law. Katharine graduated from Western Michigan University Cooley Law School and quickly started working in general practice where she first learned the love of helping others. Katharine next turned exclusively to family law where she became known for her excellence in client satisfaction and her straightforward and children oriented approach. Ms. Gonzalez also practices in the areas of estate planning, and real estate transactions. In her down time, Katharine works closely with the Illinois English Bulldog Rescue providing applicant screening and fostering services.
Education
Saint Joseph's University, Philadelphia, PA – B.S. Criminal Justice
Western Michigan University Cooley Law School – J.D.
Member
McLean County Bar Association
Illinois State Bar Association
Contact Us To Get Started
Kraft, Wood & Kelly LLC, is located in the heart of historic downtown Bloomington. To schedule a confidential consultation to discuss your case, contact our Bloomington, Illinois, law firm toll free at 309-829-7069.